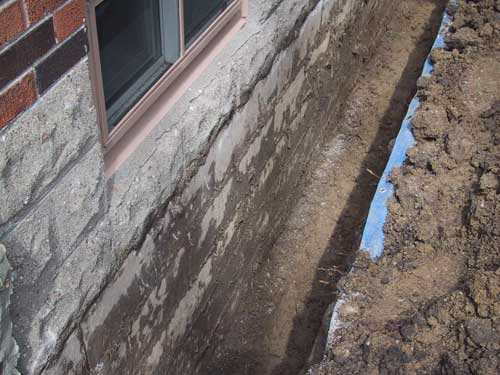 If you're looking to fix your damaged foundation while lowering your basement at the same time, Watertite has just the experts you need for an underpinning project.
If any of the following cases apply to you, then you most certainly require professional basement underpinning:
your foundation has lost its initial stability, possibly caused by earthquakes, floods or droughts;
the properties of the soil on which the house rests have changed since the original construction began;
you need more headroom to turn your basement into a proper living quarter;
you need your foundation to be able to carry more weight in the interest of adding an extra storey.
Any accomplished basement underpinning contractor will make sure that, when excavating and changing the direction of the plumbing and electrical wiring, precise standards are met. If you don't feel like going through all the trouble of obtaining the proper permits from the municipality before the digging begins, you can also ask us to do it ourselves.
Mass concrete underpinning is the preferred way of lowering basements, and it basically hasn't changed since its invention, over 100 years ago.  Several sections will be dug out at a certain depth, starting with the corners, and the holes will be filled with concrete. It is simple and the costs are low, making it ideal for any house owner with a budget.
Watertite is a market leading basement underpinning contractor with hundreds of successful projects to our name. Our many years of experience make us one of  the most capable Toronto-based companies in the field. Why? Well, that is because our expert staff works quickly, efficiently, and for reasonable prices. When we say we will get the job done as fast as possible, we mean it! If you want to do it right, call Watertite!
If you want your basement underpinning today, don't hesitate to call us now at 416-410-5326.